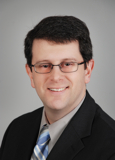 June 2017: From TBS President Brian Lakin

Summer is now, finally, upon us. After a wet and cool spring, we have heat, we have sun and we have more heat. Activities slow down at the synagogue, holidays outside of Shabbat and Tish'a B'Av are on a break until the fall and many people take the summer months to travel.
I hope that each of us spends extra time with our families and friends this summer and just enjoy each minute with them. As we find every year, the summer seems to just fly by and we're diving into fall and the High Holy Days before you realize that the summer is over. Now I wouldn't be doing my job if I didn't also encourage people to come to services whenever you are able. Shabbat is an effortless way to take a quick break from the daily routine and do a mental and spiritual reset to go along with the physical reset that your vacation would bring. I look forward to seeing you over the summer.
Brian Lakin
TBS President